Chevron is becoming more and more popular in los Angeles and is so versatile that it can be used for a traditional or modern design, depending on the material that is chosen. Many of you have probably seen and admired a Chevron design but didn't know that the pattern actually had a name.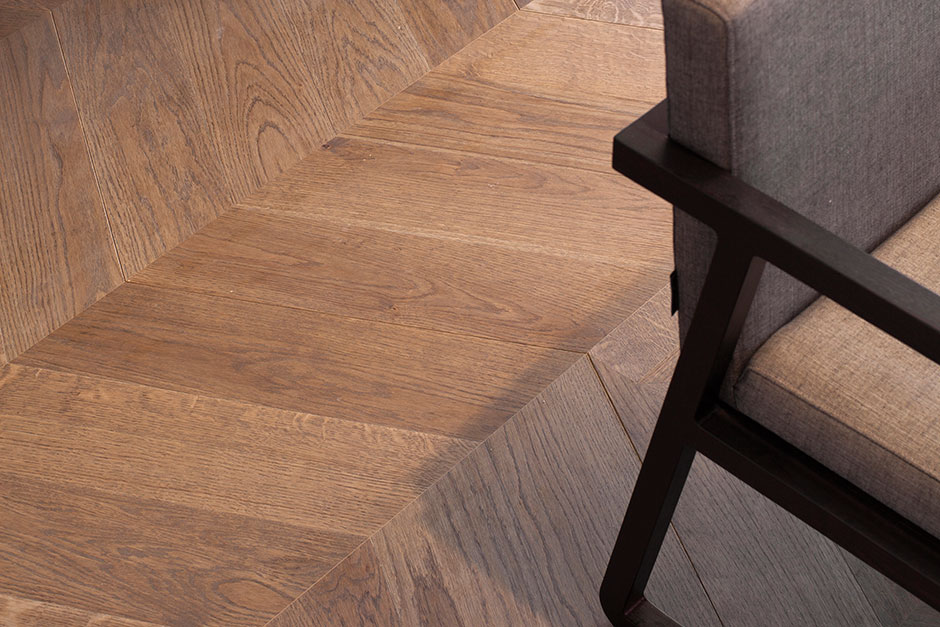 Handcrafted antique wood floors made with reclaimed wood are growing in popularity in Los angeles also. Adding reclaimed wood floors but remaining completely unique is easy with the simple use of a patterned floor design. As flexible in design as you can image, patterned floors add a new dimension to an otherwise plain square in the room. Two patterns gaining popularity are the Chevron and Herringbone. Similar in look, these patterned floor designs create a zigzag pattern. How that pattern is achieved is at the base of difference between the two finishes.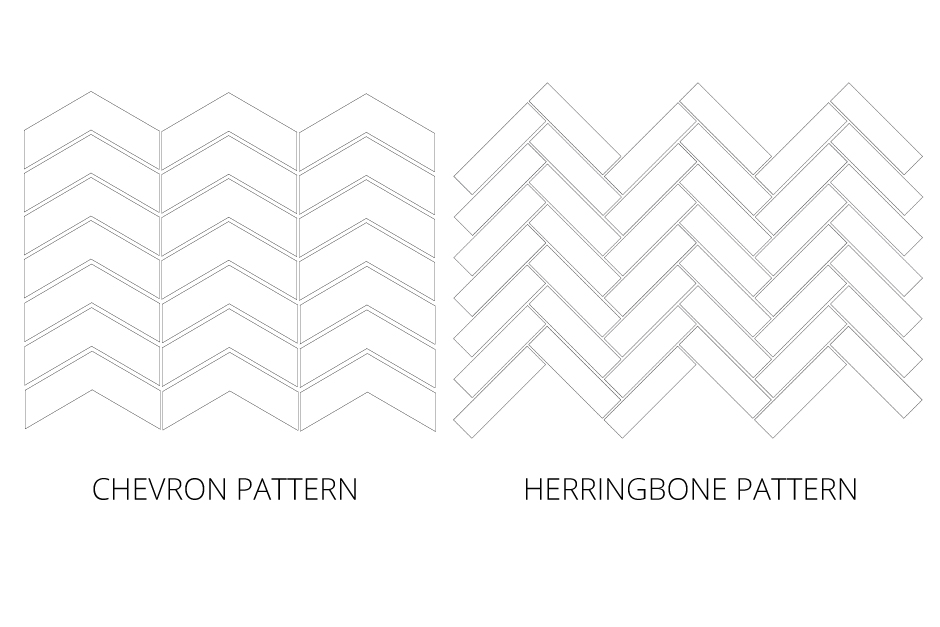 The chevron pattern is known as point de Hongrie, after a kind of embroidery stitch that came into style during the 16th century. It's unclear why the stitch was named for Hungary, since it is most commonly associated with Italy, but it may have been named for the 13th-century Saint Elisabeth of Hungary.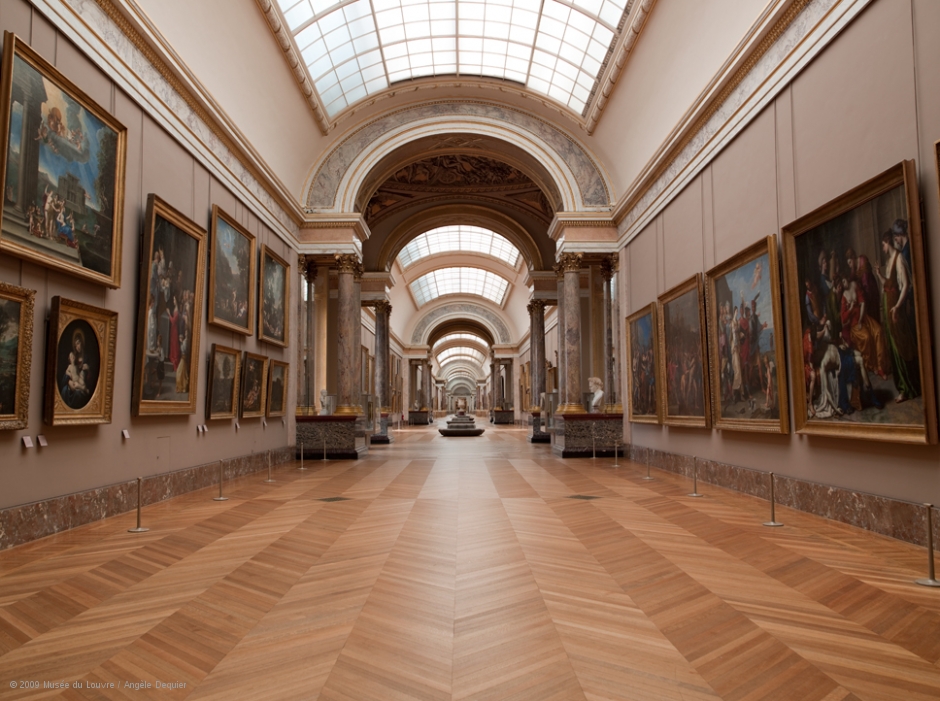 The style enjoyed a major renaissance during the Hausmann era in 19th-century Paris, when much of the city was rebuilt in a large scale urban planning effort. Many of the new apartments featured parquet floors in either the herringbone or chevron pattern.
The chevron pattern occurs when the wood planks are cut on an angle so the 'zig' meets the 'zag' along a perfectly straight axis.
The main difference between chevron and herringbone patterns – minimal, as it may seem at first – makes for a visually rich, sophisticated design. While both chevron and herringbone floors are laid out in zig-zag pattern, chevron planks are cut to ensure that each "zig" and "zag" are connected at a 45 degree angle. For this reason, each set of chevron floors includes both right and left elements.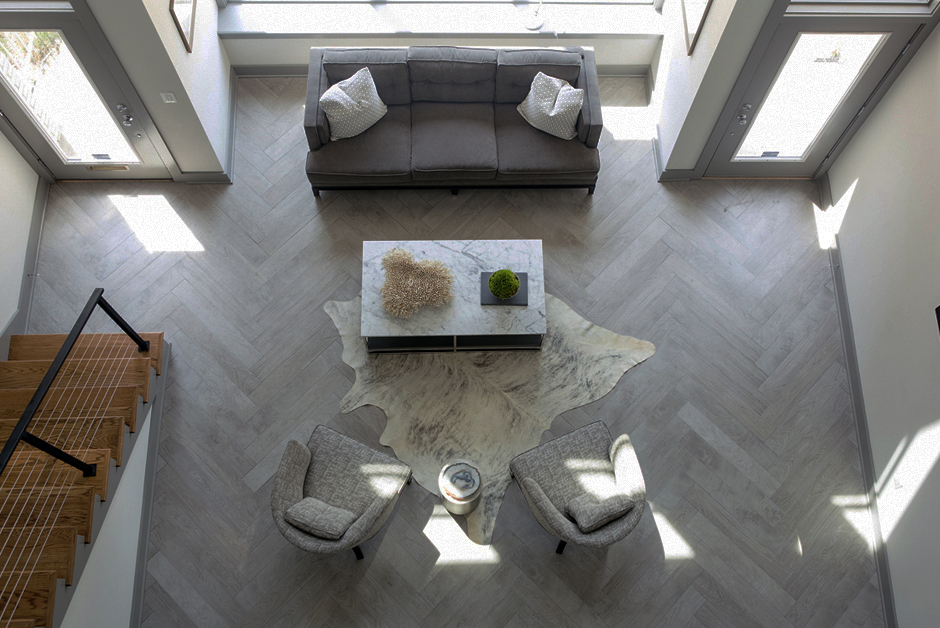 At Cosmos Flooring we work with designers to create the perfect combination of chevron or herringbone patterns to enhance any project in Los Angeles, CA. It is a truly unique and updated finish but it's rich with history. Famous historical buildings around the world – especially in Europe – feature these two designs in a multitude of patterns.
If you interested in more information about choosing the correct hardwood floor for your special Chevron Flooring project for your Los Angeles home or any re-surfacing materials for your latest project in Los Angeles contact Cosmos Flooring  at (323) 936-2180 tell them a bit about your project. COSMOS Flooring will create a free Estimate for you. There is no purchase required, no deposit, and no obligations of any kind. They use our experience and expertise to provide competitive custom estimates suitable for your needs, desires and budget. At Cosmos Flooring they hold customer satisfaction as their number one goal.
on May, 08, 2016

bathroom Tile & Flooring, Bathroom Tiles, Beverly Hills Tile Store, Flooring in Los Angeles, Flooring in Los Angeles, Flooring Store Los Angeles, Hardwood Floor Directory, Hardwood Floor Store in Los Angeles, Hardwood Flooring, Hardwood Flooring - West Hollywood, Hardwood Flooring Design, Hardwood Flooring Stores in Los Angeles, Ideas, Kitchen Tile & Flooring, Kitchen Tile & Flooring, Los Angeles Flooring Directory, Los Angeles harwood Floor Stores, Los Angeles Tile Directory, Los Angeles Tile Stores, Tile Flooring in Los Angeles, Uncategorized, Wood Grain Porcelain and Ceramic Tile
Comments Off

on Chevron Hardwood Flooring – Latest Trend in Los Angeles