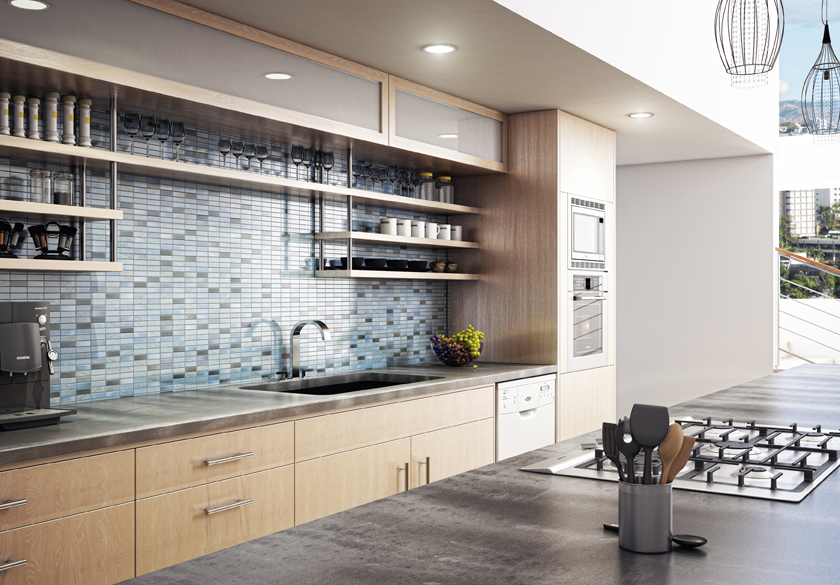 Glass tile and mosaic have earned a permanent place in the interior design of many homes in Los Angeles. As glass itself does not stain, stays looking newly installed for a very long time and has a distinct visual impact, it has earned its place as one of the top choices for kitchen backsplashes, showers, bathroom wall tile, feature walls and even bathroom floor mosaic. In addition, they are simple to install. Whether you are a designer, DIY homeowner, or professional contractor.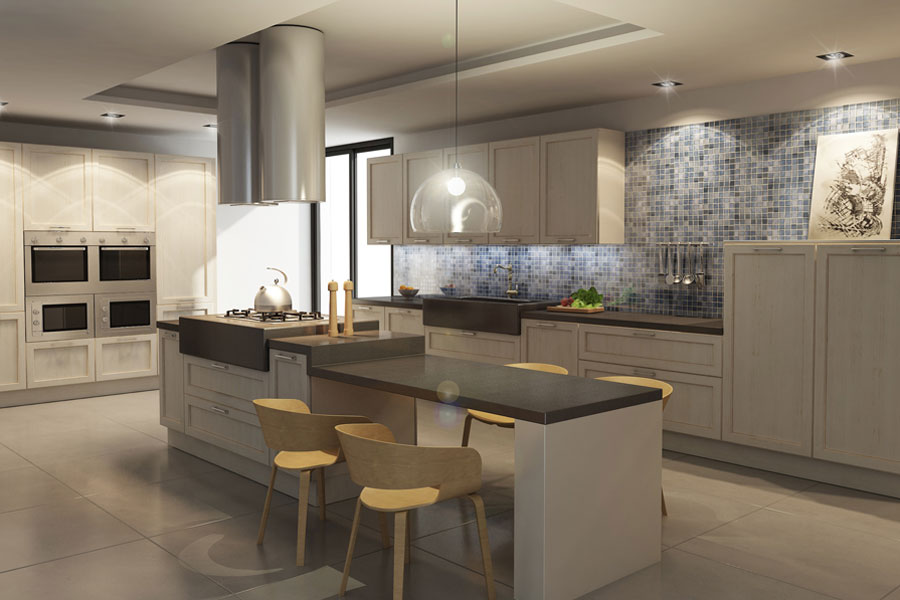 Cosmos Flooring features many collections of regular and recycled glass tile and mosaic, each one more beautiful than the next. For example VIDEREPUR which has been one of the major global manufacturers of glass tiling in the globe. 
With an incredible selection of colors and sizes, as well as nearly every style and all the best tiling materials, Cosmos Flooring can help you find the glass tiles you need. Whether you're working on a glass tile backsplash, a glass mosaic tile outdoor shower wall, or something else with your own imagination, at Cosmos Flooring Store in Los Angeles they will help you get it done and have it looking great for less.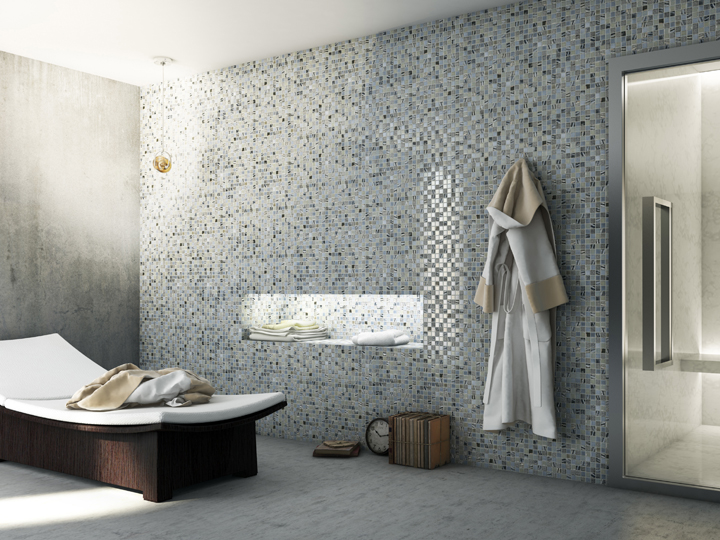 Glass tiles are a very popular material for home decorating in Los Angeles. The number of different materials and styles available means that there is a perfect glass tile for every kitchen and bathroom, as well as for a range of other indoor and outdoor areas. You can find a glass tiling option to match nearly any style or décor. But the real reason they are so popular in homes is that they are not only stylish and attractive, they are also very durable. Glass tile will last years despite heavy, constant use and abuse.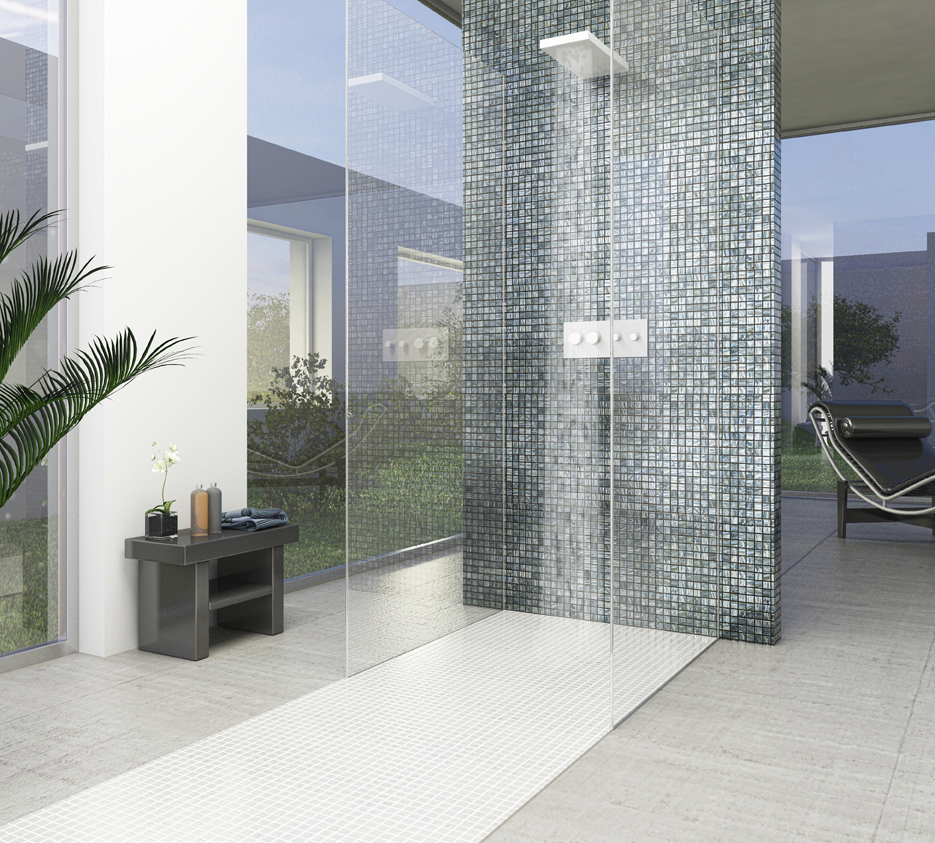 Glass tiles do not absorb moisture and do not stain. If set properly, they are also impenetrable to moisture and liquid. Glass tiles are also easy to clean and maintain.
Cosmos Flooring  offers glass tiles in a wide variety of styles, sizes and colors. Glass and stone tiles, glass and slate, subway tiles, series of art glass, soft glass, pearl and shell, and stained glass tiles, as well as conventional white collections, brick glass tile collections, and many more.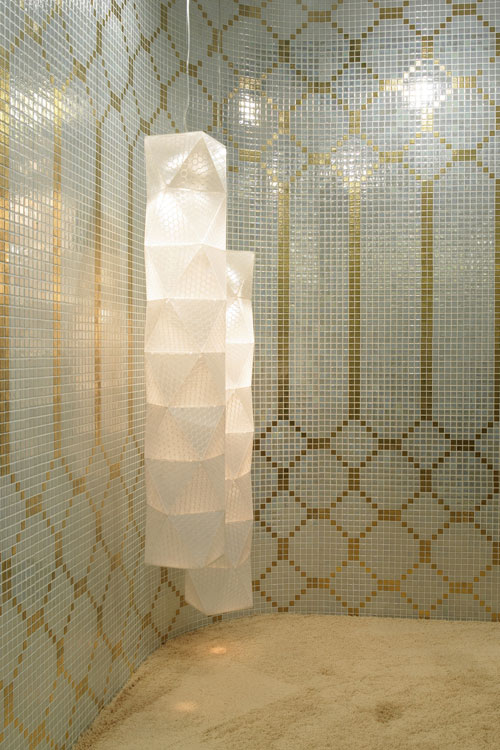 If you interested in more information VIDEREPUR Glass Tiles for your upcoming flooring or wall project in Los Angeles contact Cosmos Flooring at (323) 936-2180 tell them a bit about your project. COSMOS Flooring will create a free Project Estimate for you. There is no purchase required, no deposit, and no obligations of any kind. They use our experience and expertise to provide competitive custom estimates suitable for your needs, desires and budget. At Cosmos Flooring they hold customer satisfaction as their number one goal.
on Jun, 15, 2014

bathroom Tile & Flooring, Bathroom Tiles, Bathroom Tiles, Beverly Hills Tile Store, Countertop directory, Flooring in Los Angeles, Flooring in Los Angeles, Flooring Maintanance, Ideas, Kitchen Countertop Los Angeles, Kitchen Tile & Flooring, Kitchen Tile & Flooring, Los Angeles Flooring Directory, Los Angeles Tile Directory, Los Angeles Tile Stores, Swimming Pool Tile, Swimming Pool Tile, Tile Flooring in Los Angeles, Tile Store on Pico Blvd, Tile Store on Pico Blvd
Comments Off

on GLASS TILE COLLECTIONS IN LOS ANGELES