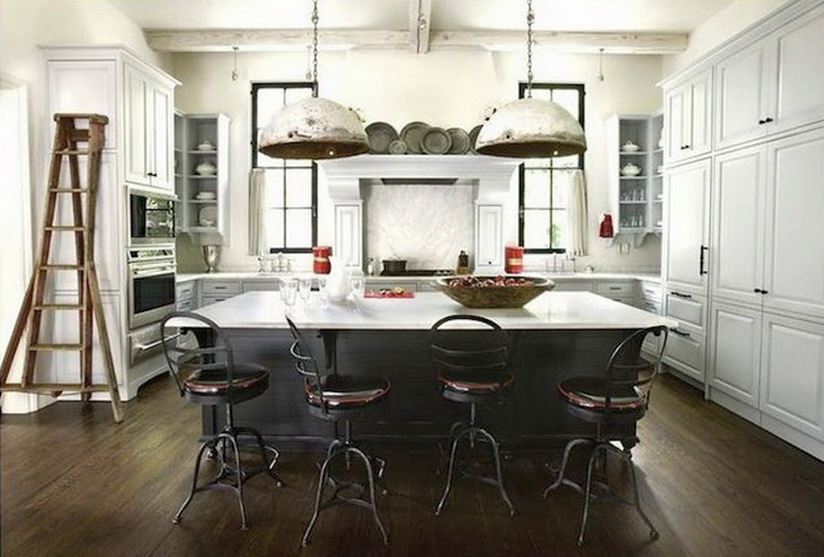 These days in Los Angeles homeowners when remodeling focus much more on design, functionality  and the size of their kitchens in compassion to past decades because kitchen is considered to be the most important room in any home. When planing your new kitchen you must think of functionality of each element, openness, ease of access, color, type of material and your family's lifestyle.
Choosing the right kitchen tile can make a big difference in the overall look and feel of your kitchen. There's a bewildering array of options, including a variety of materials, treatments, and sizes to choose from. How do you know which options will perform the best and be easiest to maintain? What are the latest product offerings? And, what should you keep in mind when it comes to installation?  Here are some tips to help you with your new kitchen project.
A – Choose the right material:
Kitchen tile comes in a variety of different materials, and each one exceeds at different jobs. When you choose the right kitchen tiles for each job, you can dramatically increase the functionality and appearance of your kitchen. A good rule of thumb is that vinyl is good for budgets, stone is good for looks, and ceramic lies somewhere between. There are also glass and metallic tiles, though those are used primarily for decorative purposes.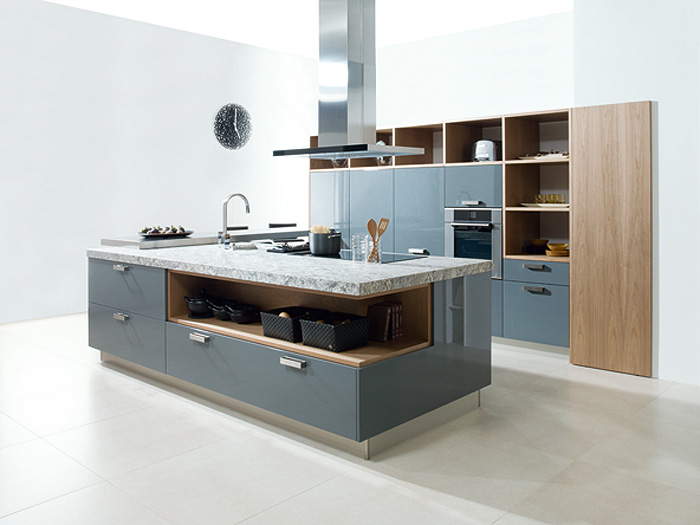 B – Size:
The newest thing in contemporary settings are big, oversize rectangular tiles. Large-format tiles are popular, not only because they create fewer grout joints but because the scale adds drama and sophistication. For backsplashes, long and skinny tiles, such as 1″ x 4″, as well as other unexpected shapes are much liked. Just don't use the most common tile size—12″ x 12″, they can look awful pretty much anywhere, but they look particularly bad as a backsplash.
Finally, be creative when deciding on the layout. Think about the orientation of the tile. To make a kitchen feel more modern, for example take a 3″ x 6″ tile and run it vertically. Or, run it horizontally and just grid it, rather than brick bond, so that everything lines up. You can change the look of a tile by the direction in which you lay it.
C – Choose the right color:
Dark colors tend to be resistant to staining and those stains that do stick are much less noticeable than they would be on lighter colored or while kitchen tile. You will also want to make sure they look good with your appliances and furniture. Kitchen tile can be laid out in literally infinite ways. You could go for a solid color, a solid color with an accenting border, or, for the adventurous, an entire mural made up of kitchen tiles.
D – Consider your household's lifestyle:
Although kitchen tile is resilient, it still requires up-keep and the longevity of each material differs.  For countertops, ceramic tile is durable and will hold up to heat from hot pans, and is easy to clean and maintain. Unfortunately a ceramic tile surface can be uneven and it can easily crack or chip.  Determine if your family's lifestyle will match the tile finish you choose.
E –  BackSplash:
Well, to a certain point the sky is the limit. Since your backsplash doesn't take direct heavy traffic, glossy, and painted tiles are a perfect fit for your backsplash.  Although they still have to withstand, hot oil splatters, grease and daily cleaning.  Choose from porcelain, ceramic, glass, metal or stone materials for a backsplash that can subtly or boldly bring a decorative flair to your kitchen.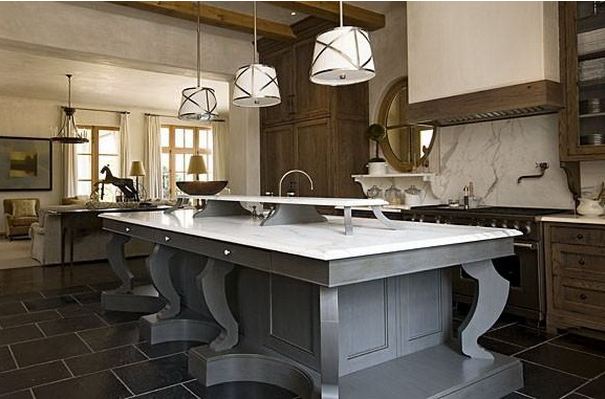 There are countless suppliers for kitchen tile in Los Angeles, on the Internet and in building supply stores. Once you have what you want, shop around for the best deal. In many cases, you will be able to get a volume discount if you purchase enough of them.  The only way you are going to know for sure whether something is going to work for you to not is to actually handle a sample of the product. This is where local stores are far superior to the Internet. Make sure you like the look, feel, and durability of the tile before you buy it.
Good luck with your project and wish you to enjoy your family kitchen as you will have many important moments shared with the family in and around your new fabulous and complete kitchen within your home…