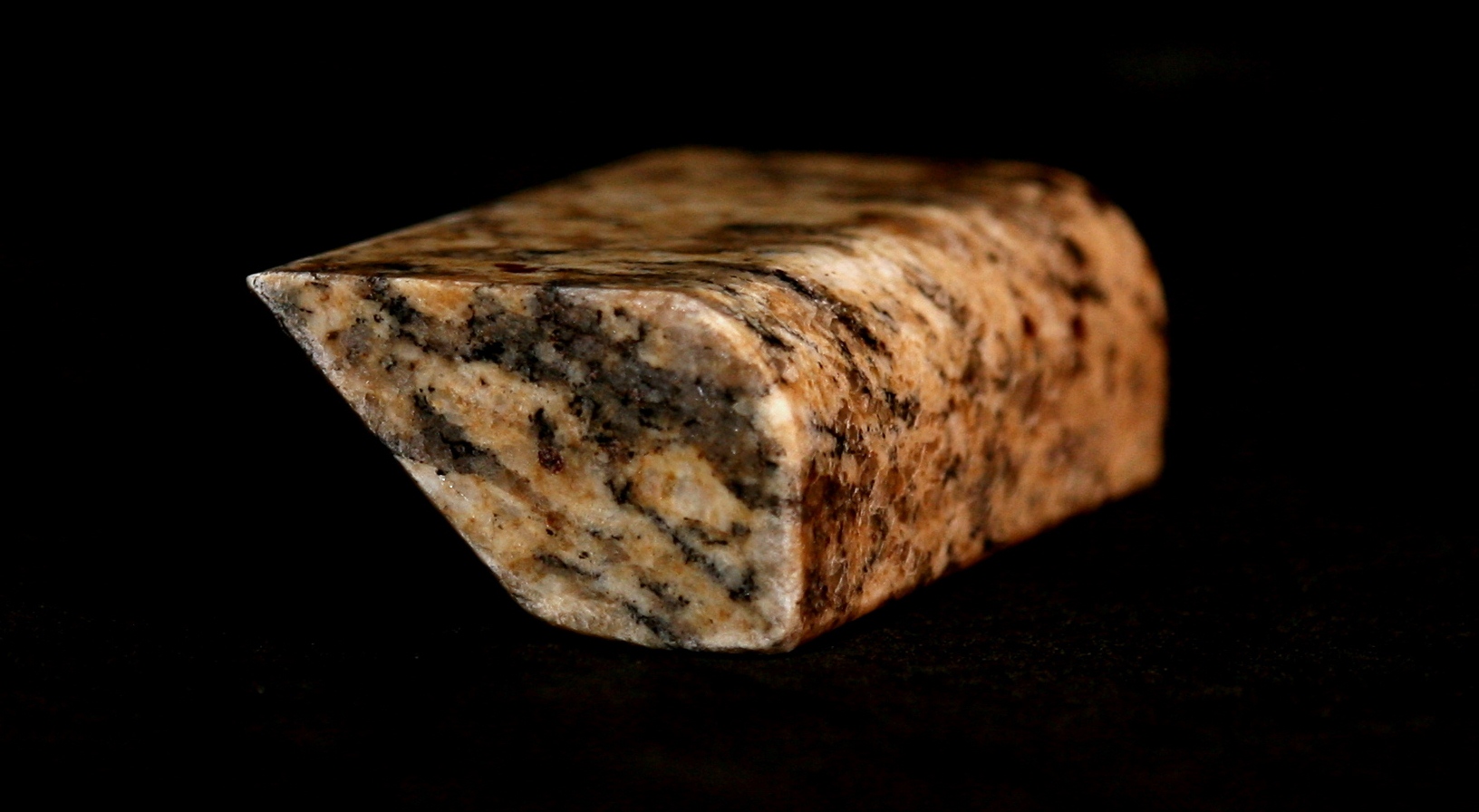 If you are building a new house or re-modeling your old kitchen or bathroom you must  have come across a term called " Bullnose". But what does it mean?
Bullnose is a term used in building construction for rounded convex trim, particularly in masonry and ceramic tile.

Bullnose trim is used to provide a smooth, rounded edge for countertops, stair steps, building corners, verandahs, or other construction. Masonry units such as bricks, concrete masonry units or structural glazed facing tiles may be ordered from manufacturers with square or bullnosed corners.

When referring to bullnose, it is sometimes modified by adding the word quarter or half. In the illustration, one piece of quarter-bullnose tile is juxtaposed with a plain piece of tile, to create a finished look – note that the top trim strip shows a quarter-bullnose on two of its sides.
However, when referring to counter tops (such as a granite counter top in a kitchen) which extends beyond the edge of the underlying cabinetry, either a quarter-bullnose or half-bullnose edge may be used. A half-bullnose can be constructed by bonding two sections with quarter-bullnose, effectively creating a 180-degree curve, in order to create a more finished appearance. This would effectively double the thickness of that portion which extends beyond the cabinetry.
What are Bullnose tiles?
Los Angeles Tile Expert:  Bullnose tiles are those that you see at corners and edges of stairs, floorings, verandahs and kitchen and bathroom countertops. These tiles enhance the look of a particular room while providing a more child friendly environment. Sharp edges especially for bathroom and kitchen counters can be covered so any person doesn't accidentally get hurt. Truly great for families with children, a small child's head won't get wounded if and when he accidentally bumps a kitchen or bathroom counter. These tiles therefore serve well in beautifying the home yet it also acts as a protective barrier to prevent unnecessary accidents.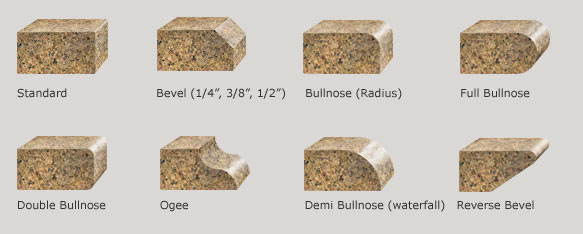 Bullnose tiles come in varying designs to suit the needs of every home. There's the bullnose tile for stairs while there's also the tile made especially for kitchen and bathroom counters. Bullnose tiles for countertops may be smoother while those used for floorings have a different texture to prevent accidental slips. Some people may say that placing bullnose tiles are just added expenses, but they're actually necessary in most cases. The room appears unfinished and less tapered without the tiles to smoothen the corners and edges. Rather than using tiles with square edges, placing curved tiles on corners are more functional, beneficial and aesthetically pleasing. They complete the look of any home and certainly provide a lot of functionality that homeowners can enjoy for many years.
If you are in hunt for wide variety of tile flooring in Los Angeles, companies such as Cosmos Flooring in the greater Los Angeles area can help you achieve your idea considering your desire and budget. At Cosmos Flooring they carry a great selection of porcelain tiles. You can contact Cosmos Flooring's store / showroom in Los Angeles at (323) 936-2180.